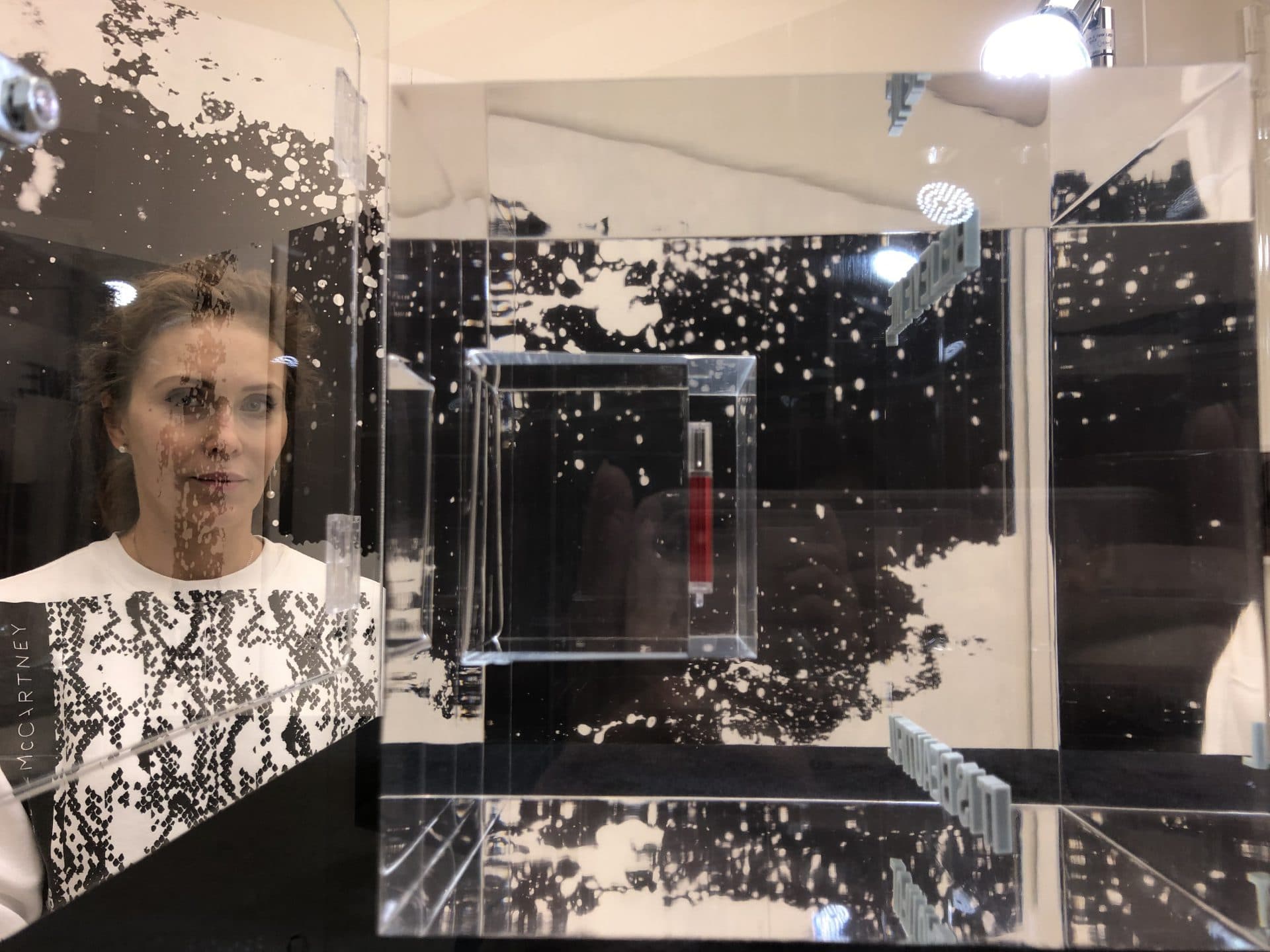 Through the mediums of Photography, Acrylic and Watercolour, artist Katya Shkolnik shares her vision of reality as a way to liberate herself and channel imagination into tangible large-scale objects.
The camera is for Katya a tool to observe reality as a projection of more complex multi-dimensional spaces. Through transforming the information collected by the matrix of a digital camera, she demonstrates different projections of a given subject, in an attempt to expose its essence and find traces of this complex universe. 
Shkolnik multidisciplinary background deeply influences her artistic practice. Formerly trained as Nuclear Power Station engineer at the MEPhi National Research Nuclear University (Moscow, 1995), she continues her education at the Diplomatic Academy of Russian Foreign Ministry (Moscow, 1999), to simultaneously pursue a career at the Ministry of Foreign Affairs of Kazakhstan as International Relations specialist.
It is in 2007 that Katya Shkolnik eventually engages in Art education: after a Diploma in Photography at the photoclass of Yuri Klenov and Larissa Vorobieva (Moscow, 2008), she moves to Toronto and proceeds with taking private art lessons. 
Based in London from 2014, Katya has taken part in numerous solo and group exhibitions around the world. Alongside being part of private collections, her work has been exhibited at the Moscow Museum of Modern Art (2014) and the State Museum of Fine Arts of the Republic of Kazakhstan in 2011 and 2015. Amongst other projects, she was commissioned to produce five art calendars between 2009 and 2013, the photography book Color of Jazz (2010) and to illustrate the book Identifying Woman (2016).